I was beside myself when I realized that every Wednesday there is a farmer's market just two blocks from my office. It's the
Dag Hammarskjöld Plaza Greenmarket, on 47th Street at 2nd Avenue (Open 8am-3pm). I stopped by during lunch to pick up some goodies for dinner. I think it's safe to say that this will be my Wednesday tradition. Nothing like a stroll through a market to freshen the mind.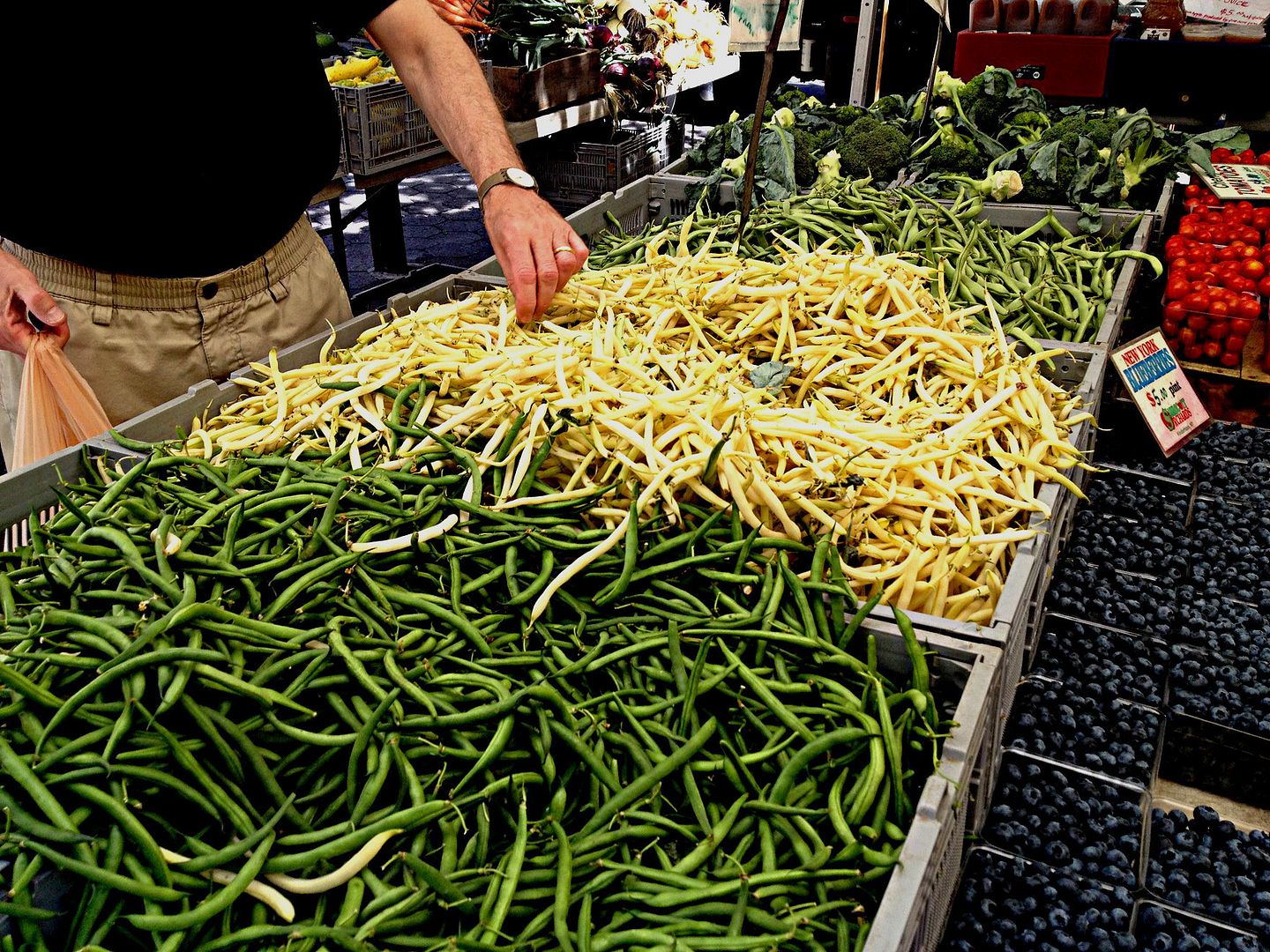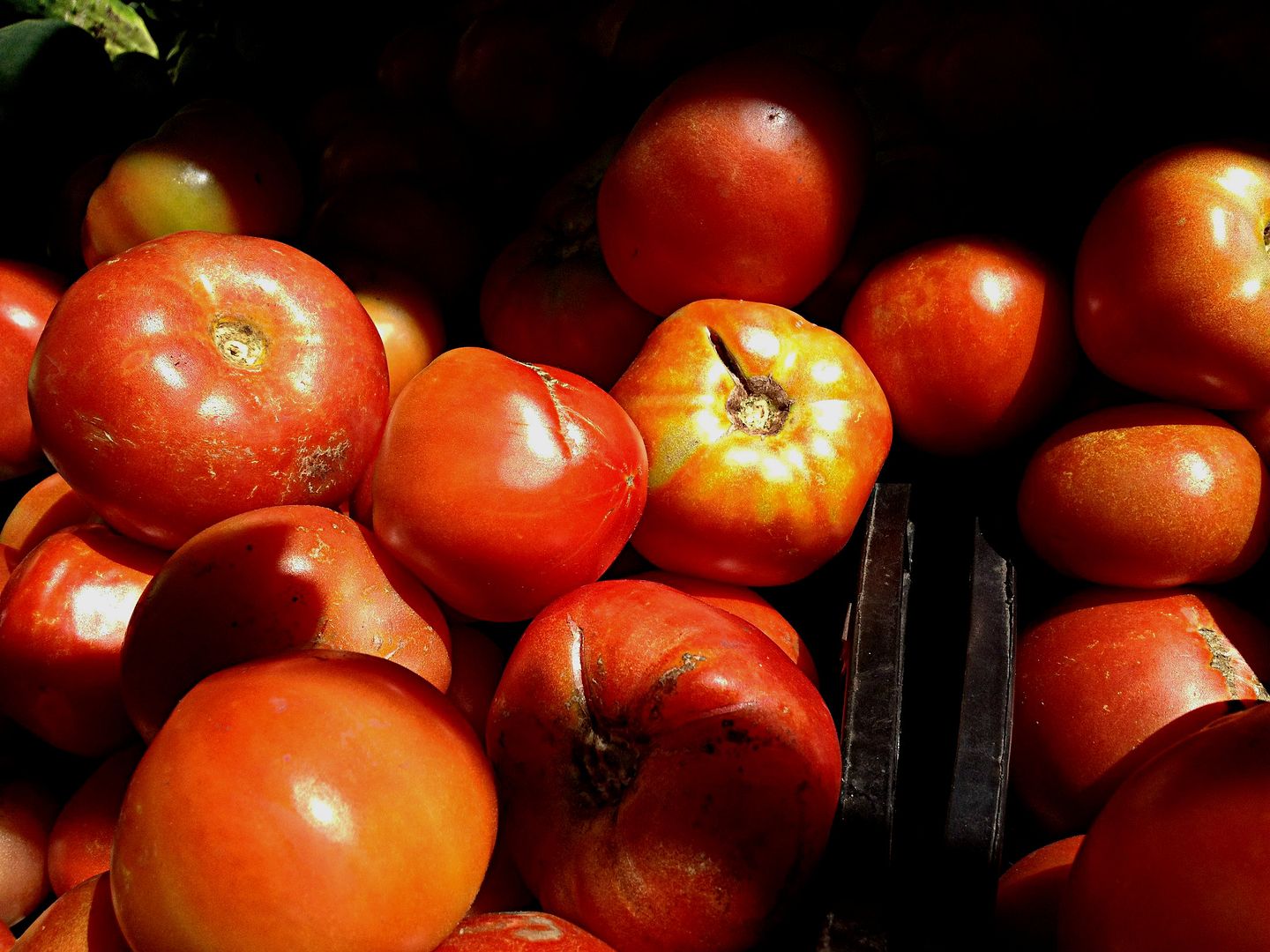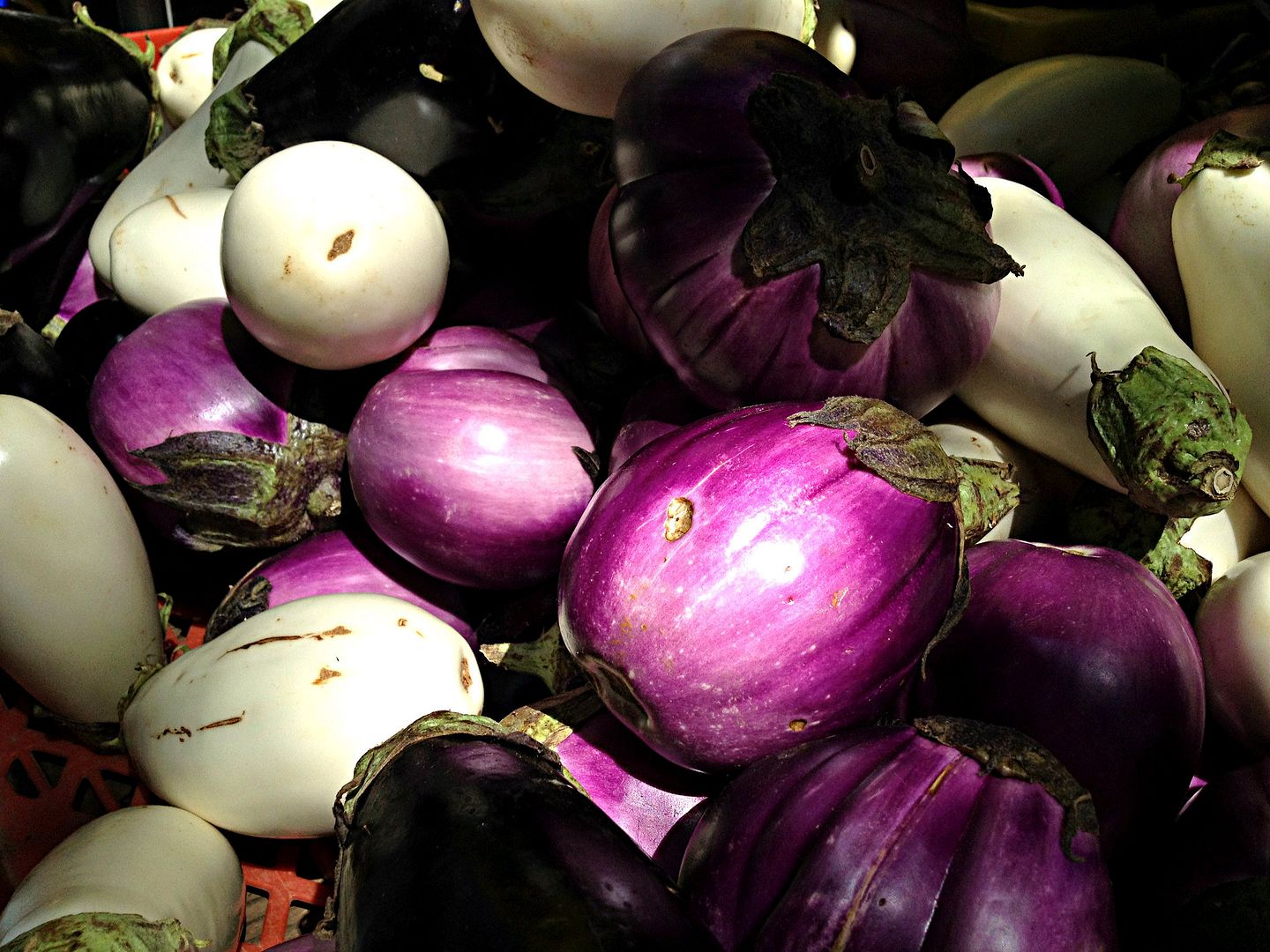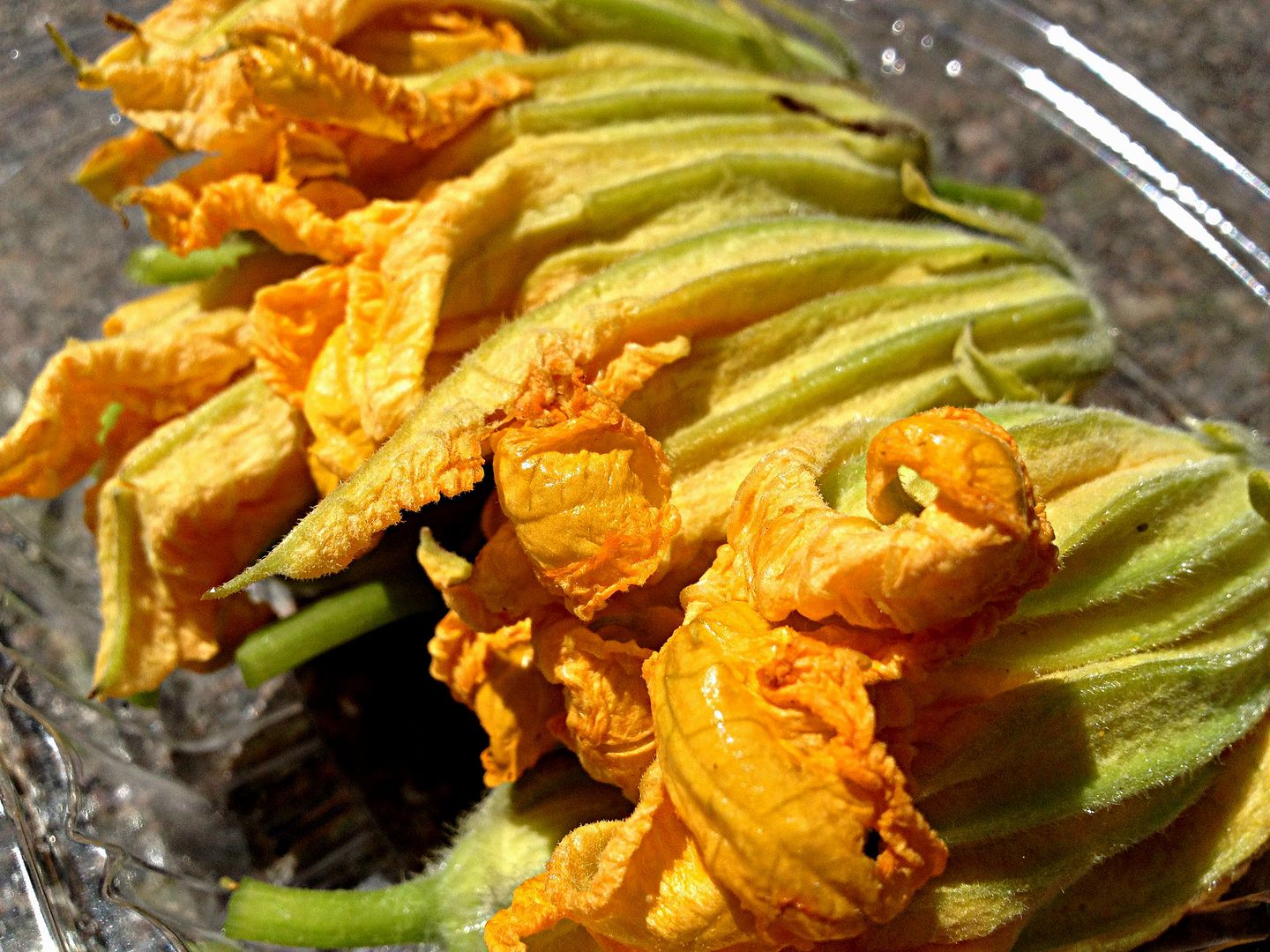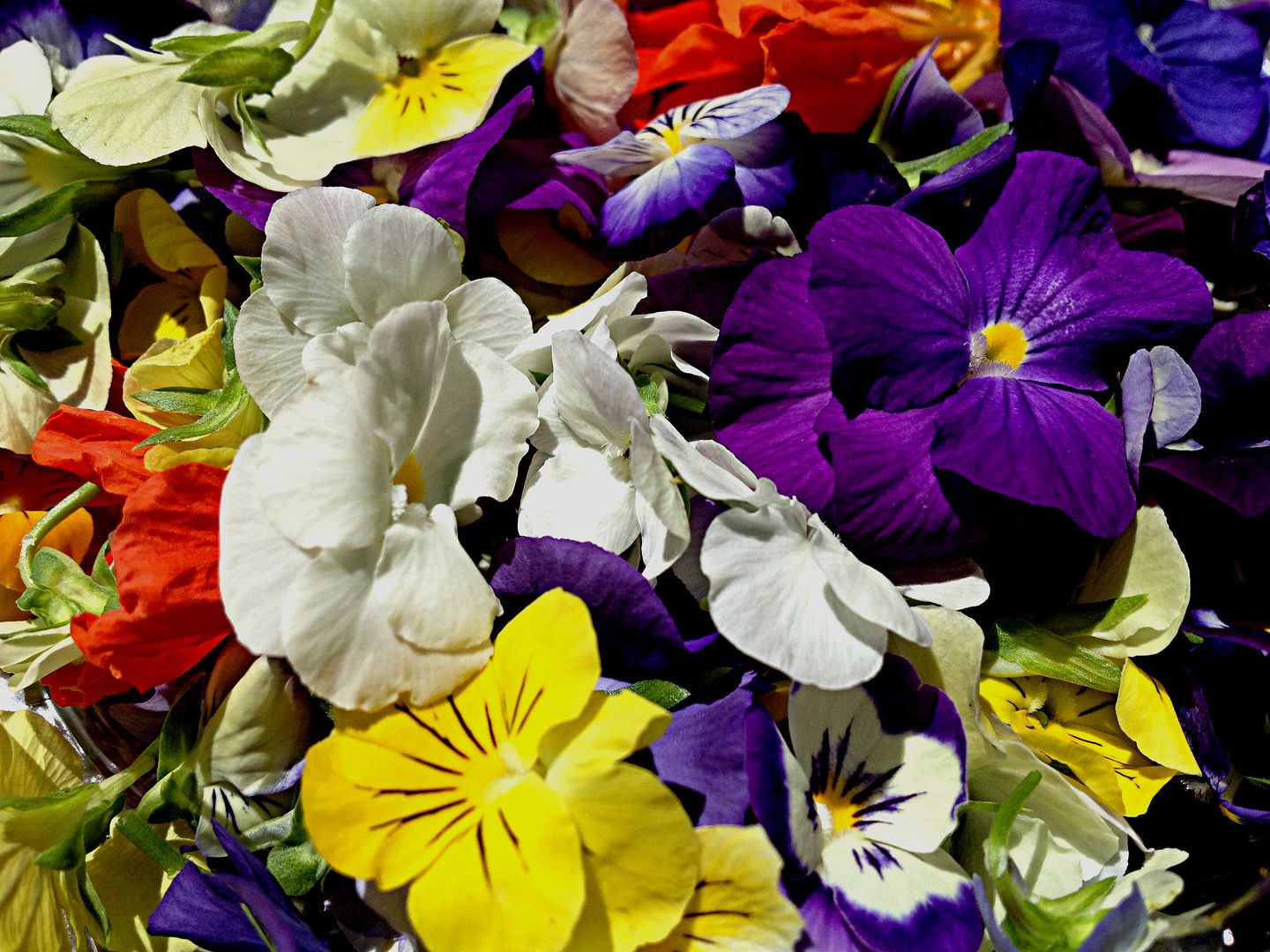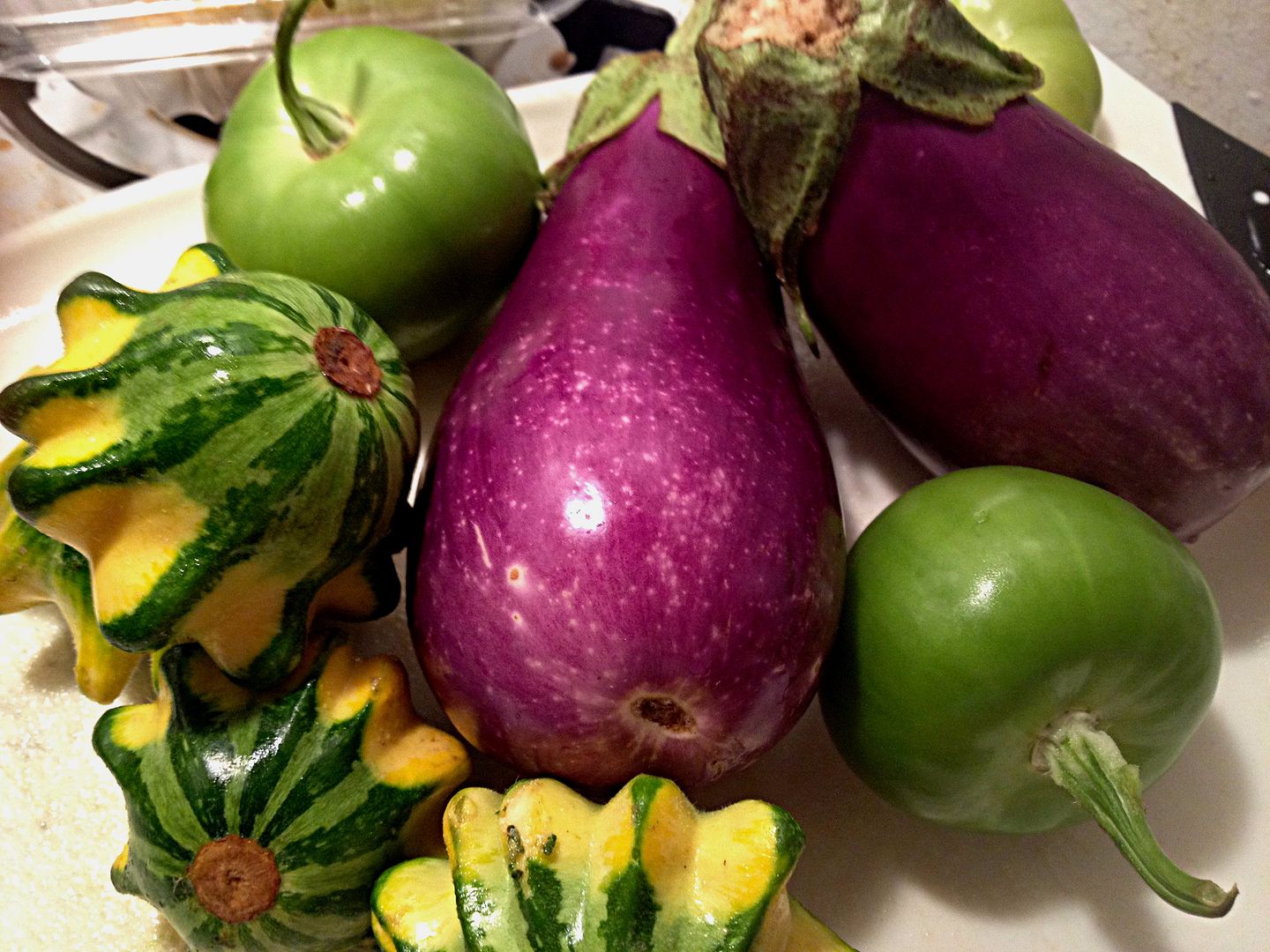 With my finds, I just made a simple salad of chopped cherry tomatoes, tomatillos, and edible flowers (so cute and tasty!). This salad was dressed with olive oil, lemon, salt, pepper, and fresh basil.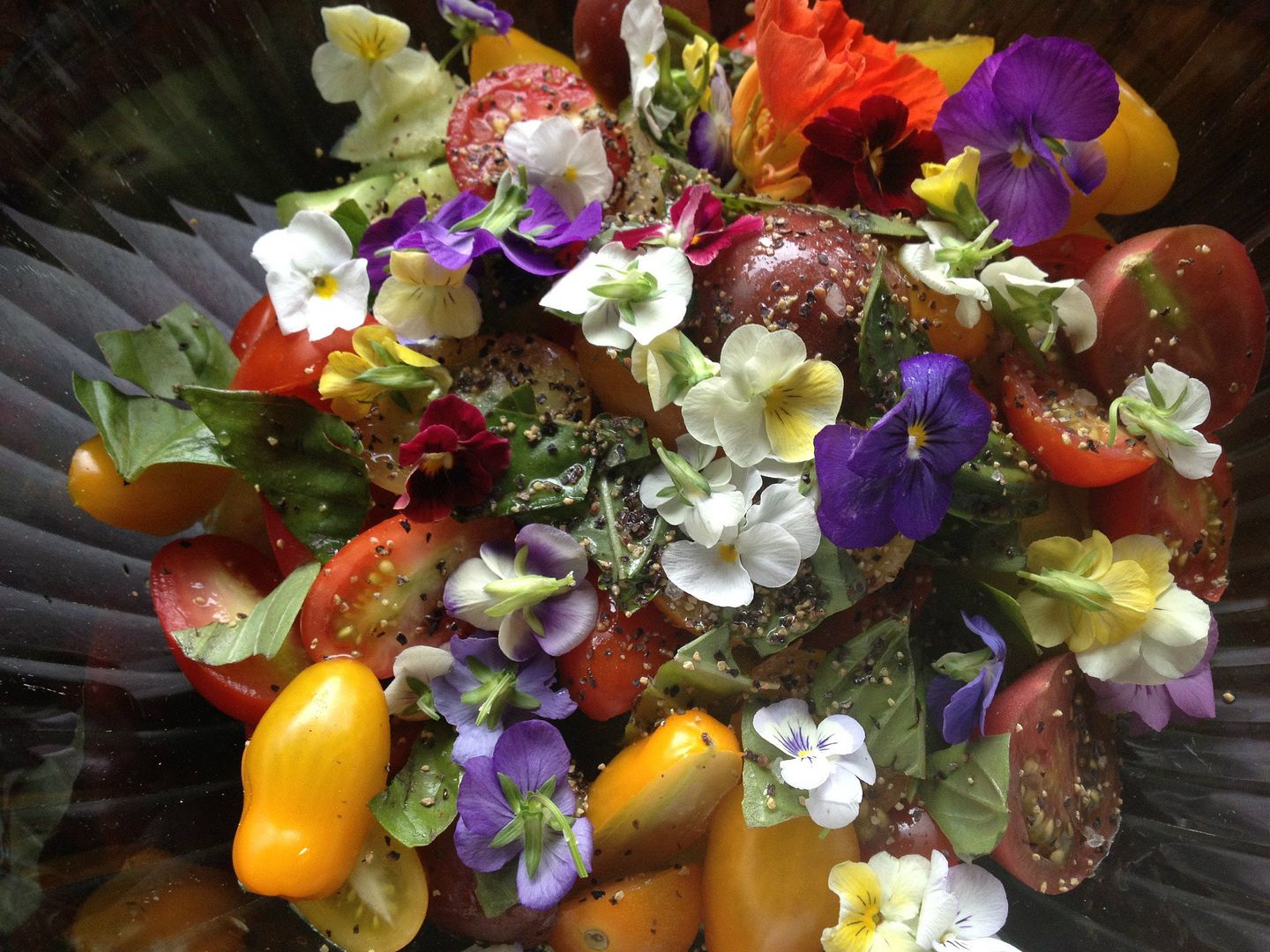 Then, I sauteed the eggplant, zucchini blossoms and squash in olive oil, with some garlic, pepper, red pepper flakes, salt... and then after cooking, I melted in 2 tbs of mascarpone cheese into the mixture.